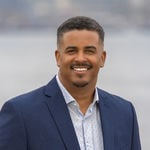 Eric Hellon
Homeownership Expert
DRE 01780767 | NMLS 2218002
Who Is Eric Hellon?
Homeownership Expert Eric Hellon wants everyone to understand the pathway to the American Dream. As a licensed and certified financial coach, real estate broker, and loan officer, he's helped thousands of families with budgeting, debt repayment, homeownership and investing. He's closed and managed over $100 million in real estate transactions since 2006, and has witnessed first-hand the impact a new home can have on families. Eric is passionate about educating individuals and families about the process, not just for buying their own home but for laying a financial groundwork toward a larger vision that can lead to personal financial stability, homeownership, and investing in a legacy for future generations.
Eric developed Homeowner Prep, a home readiness program and podcast, after witnessing a deep need to build awareness about the basic requirements and financial expectations involved in homeownership—especially in minority communities. He knows homeownership doesn't just begin when it's time to find a real estate agent. A family has to start laying the groundwork to reach that goal much earlier.
As a certified financial coach and accountability expert, Eric works one-on-one with individuals and families to help them create and execute customized plans to reach their personal finance and real estate goals. Eric also advises families on creating personal budgets and debt repayment plans, and works closely with them to map goals, and stay on track to achieve them.
Eric helps his clients buy, sell, and invest in real estate throughout the US, and fulfills his greatest purpose by helping first-time homebuyers get the keys to their first homes. Eric considers it his mission to inspire individuals to become better stewards of their finances, and grow into a new awareness of the possibilities and opportunities available to them. He wants to encourage individuals and families to pursue a sense of purpose in their personal and professional lives.
Eric holds a B.S. in Business, a master's degree in Business Management and Leadership, a certificate in Financial Stewardship Coaching, is a Dave Ramsey Certified Master Financial Coach and First-Time Home Buyer Specialist. He proudly serves our military community as a designated Military Relocation Professional and active board member of the Veterans Association of Real Estate Professionals. In addition, Eric is an active member of both the National Association of Realtors and the California Association of Realtors.
When he is not working hard to uplift other families, he is serving as a dedicated and present husband and father to his wife and two daughters. In his limited free time, he can often be found reading a personal development book, volunteering, or enjoying the outdoors on the golf course.